Project Support Fund
Humanosphere Science Research Fund
"For a Sustainable Future"
To explore Humanosphere Science for sustainable development
To support the academic quest for a Humanosphere for human survival
The Research Institute for Sustainable Humanosphere (RISH) defines the humanosphere as the spheres that support human activities, including the human living environment, the forest sphere, the atmosphere, and the space environment.
Humankind now faces numerous challenges, including resource and energy depletion, global warming, and environmental destruction.

Therefore, RISH carries out missions with keywords environment, forests, solar energy, and space infrastructure, conducting research to solve problems multi-dimensionally to unlock a future that does not depend on fossil resources.
Highly specialized approaches and organic collaborations among various academic fields are indispensable in order for scientific research to achieve a sustainable future.
Financial resources that transcend disciplinary boundaries are required to support highly interdisciplinary research activities that involve scholars from different backgrounds.

Therefore, we have founded the Humanosphere Science Research Fund "For a Sustainable Future."
The fund will be utilized to support young researchers of the next generation as they advance high-level research on Humanosphere science based on natural science, i.e., the environment, energy, space infrastructure, and wood-based sustainable materials.
The fund will help to develop scientific research that cultivates a sustainable future for humankind.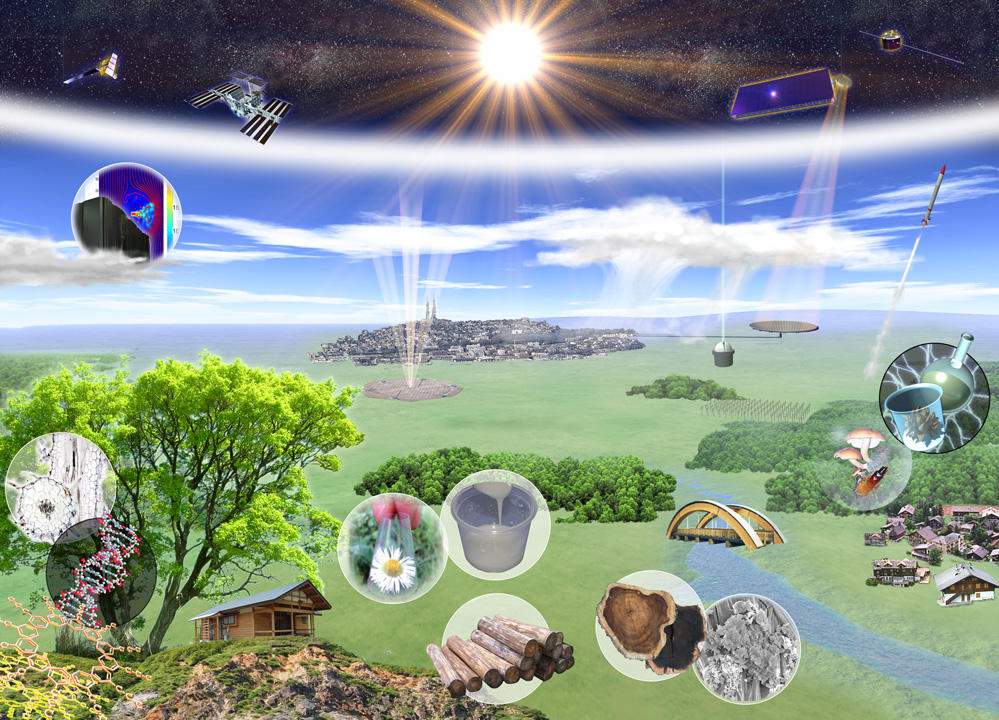 Fund applications
To educate and foster young researchers who will forge Humanosphere science.
To develop human resources by providing multi-disciplinary education in fields that include agriculture, engineering, informatics, and science.
To support research activities to promote Humanosphere science to establish a sustainable future.
To help information dissemination and enlightenment activities that advance our understanding of Humanosphere science in order to unlock a sustainable future for humankind.