Project Support Fund
Graduate School of Science Fund
For world-leading, cutting-edge scientific research and the training of human talent that can excel at home and abroad
 In the 100-plus years of its history to date, the Graduate School of Science and Faculty of Science have produced many exceptional scholars and researchers, including six Nobel laureates and two Fields Medal recipients, and have amassed a vast body of research accomplishment. Through science education, the School and Faculty strive to equip their students with a firm mastery of science fundamentals and the ability to creatively apply their knowledge, and have a mission to cultivate excellent researchers and responsible professionals with the ability to create new intellectual value.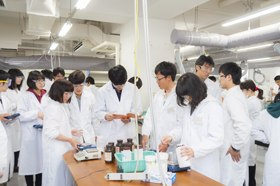 Today, our world faces an array of serious challenges, from environmental degradation and energy shortages to population pressures. Precisely because we now live in such an age, the task of cultivating human talent that can apply scientific knowledge and contribute to the solution of these many problems has become all the more urgent. In recent years, the Graduate School of Science has seen its core budget for operations continue to dwindle. Given that trend, in June 2015 we decided to set up the Graduate School of Science Fund as a means of helping the School continue to fulfill its missions of cultivating human talent and promoting the natural sciences.

 With the support provided by this Fund, the Graduate School of Science and Faculty of Science will continue to pursue world-leading, cutting-edge scientific research. In addition, they will remain committed to the education of researchers able to lead research both in Japan and abroad as well as professionals with the ability to apply their scientific knowledge and insights to challenges for society and the business world.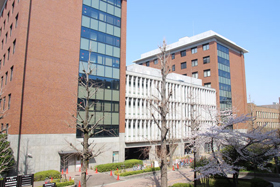 Fund applications
Supporting educational programs
Student assistance and training programs
Supporting research programs
Young researcher assistance and training programs
PR for activities of the Graduate School of Science
Programs coordinated with society and the local community