Project Support Fund
Wildlife Research Center
For continued coexistence with our planet's diverse wildlife
 Since its inception in 2008, the Kyoto University Wildlife Research Center has pursued research with the primary goal of protecting large animals that face the threat of extinction. This emphasis on the study and protection of large animals derives from several factors. While most animals in this category are endangered as well as "umbrella" species that indirectly contribute to the protection of many other forms of wildlife, they typically have long lifespans that present obstacles to long-term research. As one consequence, research with the aim of protecting these species has fallen behind.

 Research on large animals with long lifespans (for instance, elephants typically live beyond 70 years and orangutans, beyond 50) demands that field stations be set up with long-term studies implemented within the animals' natural habitats. However, it is difficult to sustain studies of that kind with short-term competitive funding. In recent years, university budgets for core administrative expenses have been shrinking. That downtrend makes it even hard to keep existing research facilities properly maintained. The Wildlife Research Center Fund was established to help remedy this situation.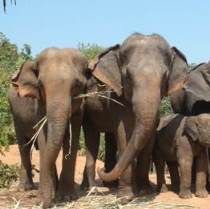 This Fund will be utilized to build foundations for ongoing, long-term research on animals in their natural habitats or in captivity over periods of several decades, with the goal of contributing to a world in which our planet's biodiverse wildlife can coexist in harmony with humankind. We also hope to see this Fund help younger generations of researchers pursue sustained, in-depth research without feeling pressure to achieve immediate results.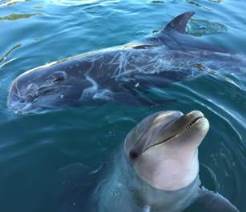 Fund applications
Development and enhancement of facilities and equipment for education and research
Financial assistance and training for young researchers
Industry-government-academia collaboration including ventures involving the development of new technologies
Lecture presentations and other activities coordinated with society and the local community