Project Support Fund
Graduate School and Faculty of Education Fund
Laying the foundations for future education through the interplay between theory and practice
 Since their establishment in 1949, the Graduate School and Faculty of Education have pursued their mission of promoting pedagogy research, training researchers, and leading the university's teacher education program, in the process producing many outstanding personnel and meeting society's expectations by putting the benefits of research to work in the education field.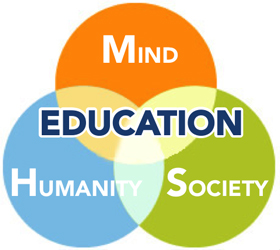 Not only schools but all social settings -- be they the community, the home, or the workplace -- contribute to personal character formation and are worthy subjects for study. In addition to recommending school improvements that will benefit students who resist attending classes or lack motivation to study and proposing stimulus measures for communities that have experienced depopulation trends, the Graduate School and Faculty of Education have also provided training opportunities for professionals at the forefront of the educational mainstream nationwide. As collaborative undertakings with society, these activities in education and research enable students to discover their prime interests through exposure to real problems in the field and also serve as settings for the application and testing of potential solutions. The Graduate School and Faculty of Education Fund has been created to serve as a stable base of financing for the continued implementation of these practical education activities in collaboration with wider society.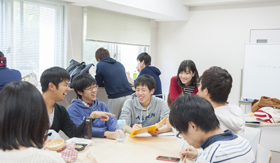 The Graduate School and Faculty of Education are distinguished for activities in education and research driven by the interplay between theory and practice, whereby the findings of research are put to work in the field and challenges from the field become new focuses for education and research. In the interest of effectively sustaining these activities, we will utilize the Fund to develop an improved educational setting for students and share the benefits with society through the implementation of extension lectures and the publication of research findings.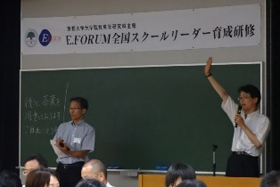 Fund applications
Purchases of books and instructional materials for students
Development, maintenance, and management of facilities for student use
Employment of educational assistants for students with disabilities
Overseas assignments of undergraduate and graduate students
Support for the development of research infrastructure
Development of research and academic resources
Sponsorship of extension lectures and seminars
Support for other programs
Subsidies for publication of books in the Kyoto University Graduate School of Education series
Activities coordinated with alumni