Project Support Fund
Graduate School of Letters Library Collection Fund
Preserving valuable literary works for future generations and aiding the advancement of academic disciplines in the humanities and social sciences
 Since its founding in 1906, the Kyoto University Faculty of Letters has steadily accumulated a collection of research literature in the humanities and social sciences. Today, the collection in the Library of the Graduate School of Letters contains roughly 1 million volumes of Japanese, Chinese, and Western works and digital resources. These include manuscripts from Japan's Heian period, printings from China's Song dynasty, and European incunabula (European works printed with early typefaces in the second half of the 15th century). The library also houses many invaluable books and maps, including some from the former private collections of successive generations of Faculty of Letters professors, including Kitaro Nishida and Jitsuzo Kuwabara. Fortunately, over the 110 years of its history, the library has survived unscathed earthquake disasters and the devastation of war, and stands out as a resource that allows researchers to trace the history of academic disciplines all the way back to its earliest founding days.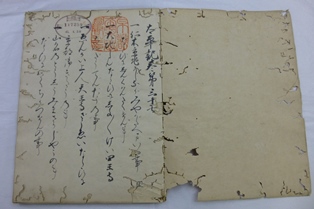 However, quite a few of the materials in the library's collection are in poor condition and pose difficulties for use in research. Although the library has endeavored to select and restore new materials from its collection each year, due to budget constraints it inevitably has fallen behind with that task.
 To address this situation and offset the cost of restoring invaluable resources in the collection that are now in very poor condition – for example, early Edo period manuscripts of the Taiheiki (a Japanese historical epic) and the Dai Nihon shi ("History of Great Japan") compilation of records – we have created the Fund for Restoration of Valuable Works in the Graduate School of Letters Library Collection.

 Preserving historically valuable literary works for future generations and aiding the further advancement of academic disciplines in the humanities and social sciences are the principal objectives of this Fund.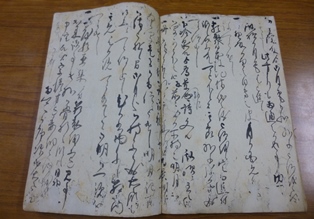 Fund applications
Preservation of valuable documents
Spending on restoration and preservation of valuable works in the Library of the Graduate School of Letters collection