Project Support Fund
Kyoto University Rugby Football Club Support Fund
Acquiring life disciplines and the spirit of devotion through an endless quest for victory
 Rugby is a tough sport that demands self-sacrifice. In the UK, it has been integrated into curriculums for the education of gentlemen. The Kyoto University Rugby Football Club adheres to the university's spirit of self-driven study and practice and has traditionally placed the utmost value on independence. In addition to developing field practice plans, match schedules, and game strategies by themselves, the Club's members in 2007 planted their home ground, the Uji Ground, in natural turf and have occupied themselves with its difficult maintenance and management in the years since.

 The Club will celebrate its 100th anniversary in 2022. In years past it earned a crown as the top rugby team in Japan and was active for a long time as a member of the Kansai University A League but is currently affiliated with the Kansai University B League due in part to the debut of strong rival teams from other schools. Although the Club holds regular matches with eight traditional rivals -- Keio University, Doshisha University, Ritsumeikan University, Kwansei Gakuin University, the National Defense Academy, Seijo University, the University of Tokyo, and Kyushu University -- it has faced stiff competition in recent years. For these reasons, and in the interest of developing an environment that will strengthen the team and expand the Club's activities, the Kyoto University Rugby Football Club Supoort Fund has been established to attract broad material and spiritual support from not only Club veterans but also the Club's wider fan base.

 Aside from taking steps to improve and strengthen the training environment (e.g. facilities and equipment), we are also interested in utilizing the Fund to help Club members develop their character and cultivating future Japanese leaders through the sport of rugby. Furthermore, we aim to maintain the natural turf of Uji Ground and put that facility to effective use, support the education of young men and women, and make contributions to the local community.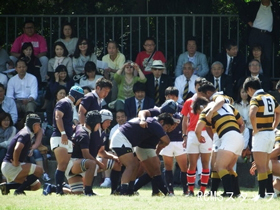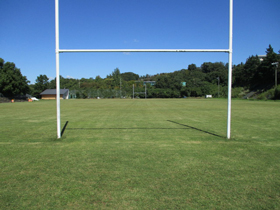 Fund applications
Improvements to the training environment
Development and maintenance of Uji Ground (natural turf) and the Clubhouse
Purchases of training gear and other equipment, balls, and other consumables
Subsidies for Club activities
Expenses for team lodging and tours away from home
Travel expenses for managers, coaching staff, and trainers
Club business reports and public relations activities