Project Support Fund
Kyoto University Futsal Club Support Fund
Toward number one in Japan for university futsal, and furthermore "Kyoto University distinguished for futsal"
The Kyoto University Futsal Club is the newest among Kyoto University sports clubs: it became an official club in December 2015. In recent years, university students' enthusiasm for playing futsal has mounted more than ever with an increased number of teams and player population. The appeal of futsal as a sport having been overshadowed by soccer has now become widely recognized among the public.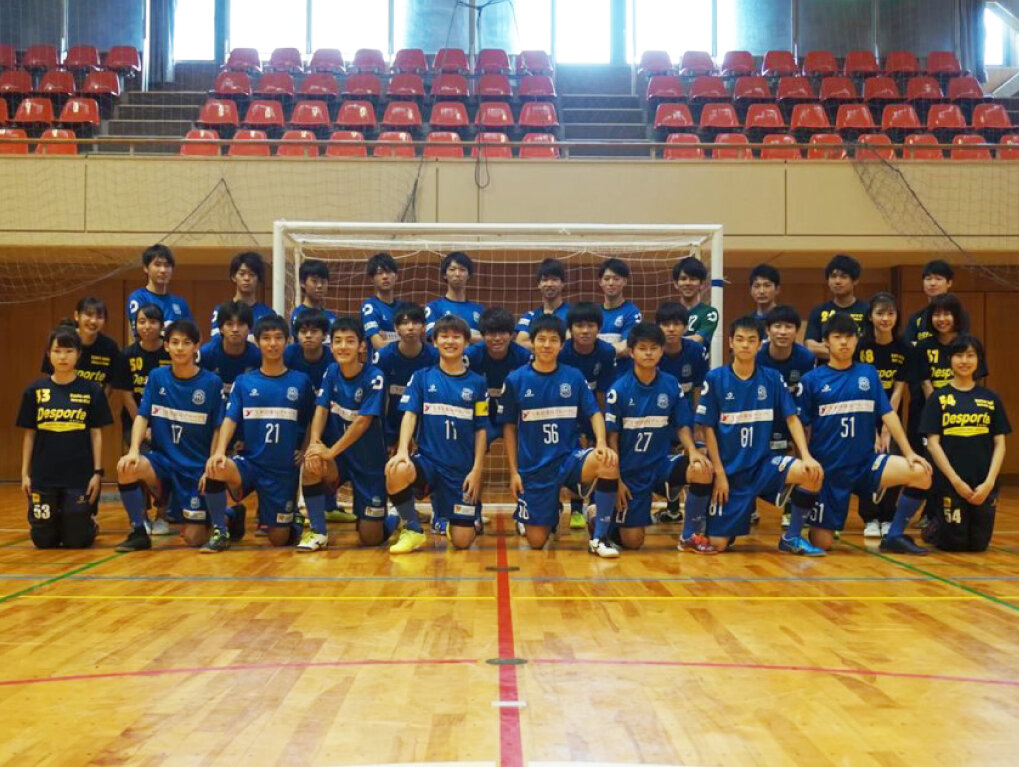 The Kyoto University Futsal Club was born in such circumstances and has improved the team's skills year by year by sustaining the passion at the time of its foundation. We make continuous efforts to improve them through training and practice held on four weekdays a week as well as matches and meetings at weekends, driving toward number one in Japan for university futsal. We will also play a key role in conveying the appeals of futsal through public relations and activities contributing to local community, such as coaching of local teams, by which we intend to create a team that could represent the university futsal community.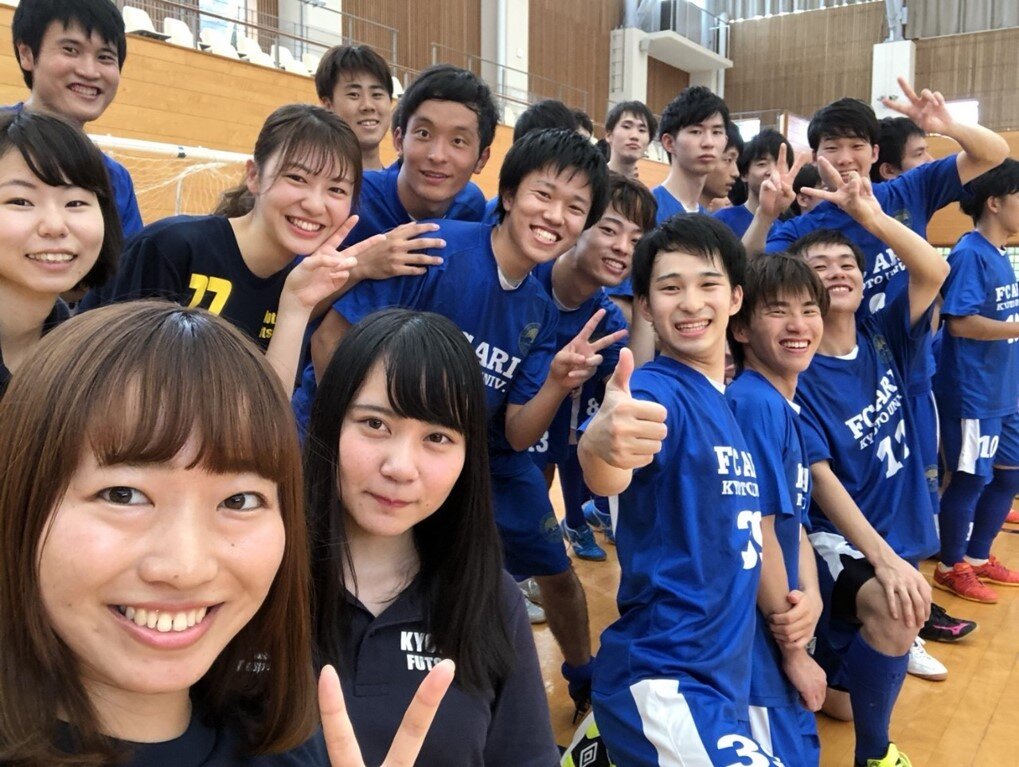 Since its foundation, the Club has rapidly increased its ability to compete with rivals and has grown to the point now where it can compete with any top team of the Kansai region. On the other hand, it really needs a better environment for training and practice that can match the motivation of its team members to make Kyoto University famous in the futsal community by achieving number one in Japan for university futsal. The larger the size of the Club, the larger the amount of funds needed to cover the cost of using an off-campus gymnasium for practice, paying fees for outside coaches who are former national team members, and the like. With a view to making a team that could represent the futsal community, the Club also needs to create a team that can mobilize support through activities contributing to the local community, such as coaching of children's teams. All members of the Club are prepared to work together on these activities.

The Fund will be utilized for building and maintaining a higher-level practice environment. Specifically, it will be applied to expenses for practice in an off-campus gymnasium, remuneration for outside coaches, and the purchase of training equipment for independent training and other arrangements necessary to develop players with fitness and strength that are comparable to those of players from leading private universities or physical education colleges. We will step up our efforts for the enhancement of the team's ability to compete, activities contributing to the local community, and public relations, in order to create a team about which everyone thinks that nothing is more representative of university futsal than Kyoto University.
Fund applications
Sign-on bonus for outside coaches
Cost of using off-campus gymnasiums for training and practice
Transportation/accommodation fees for official games held at distant locations and biannual camps
Expenses for enhancement of player's physical capabilities
Cost of purchasing training equipment for players